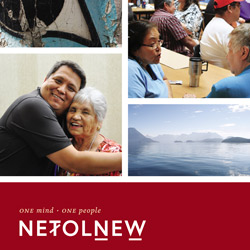 NETOLNEW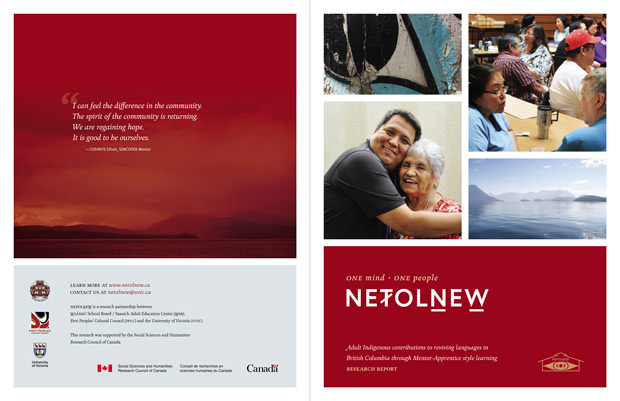 "I have found a part of my soul that was missing. I just feel so grateful. I feel like it's one of the biggest, most meaningful things I've ever done in my life."
The quote above is from Gisele Maria Martin, who is learning her Nuu-chah-nulth language, through a Mentor-Apprentice Program (MAP). The MAP method matches language learners (known as apprentices) with proficient speakers (known as mentors), to revitalize their language through daily activities, cultural practices and community involvement.
UVic Indigenous researchers and two community partners offering MAP-style programming jointly worked to better understand this approach. They learned that, in addition to reclaiming their language, apprentices reported becoming more proficient in cultural practices, and more deeply involved in their communities, with increased feelings of wellbeing and confidence. Mentors reported having regained hope and given a means to find healing from the trauma of colonization. And many mentors were more overtly recognized as language keepers and asked to contribute their wisdom in their communities.
Rocketday was recruited to design the final research reports, for which we obtained a specialized font for typesetting Indigenous languages, and customized a second font, bringing elegant letterforms to the wide range of characters.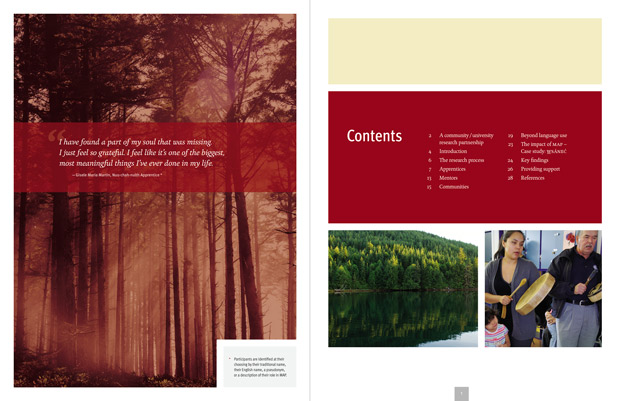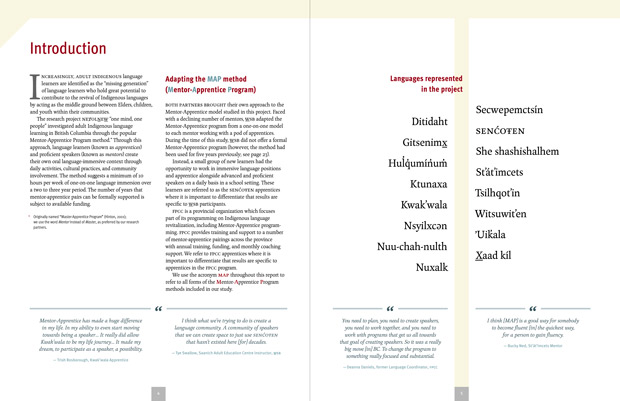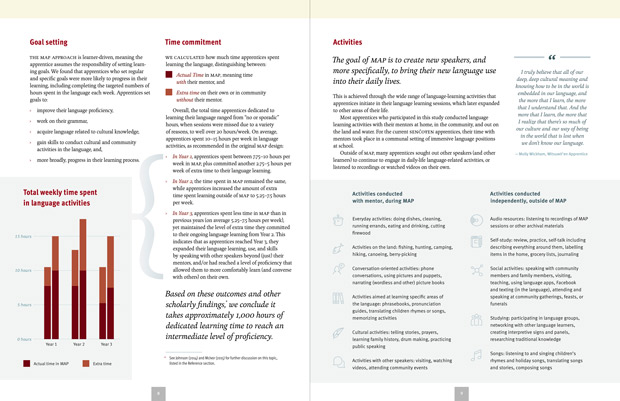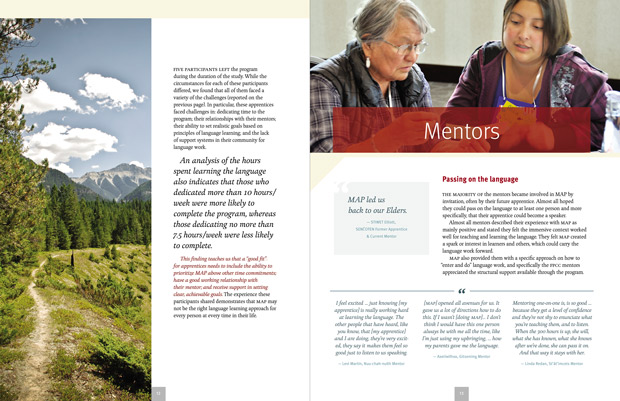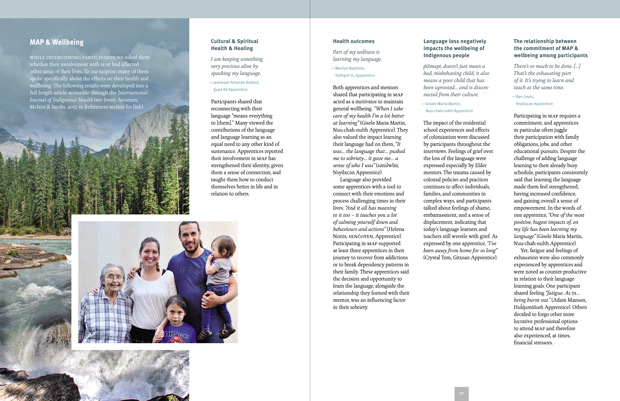 visual direction & graphic design Joe Hedges & Emrys Damon Miller
photography (landscape) Joe Hedges & Emrys Damon Miller
photography (people) supplied by program supporters