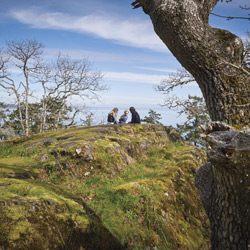 Jerry's Rangers Program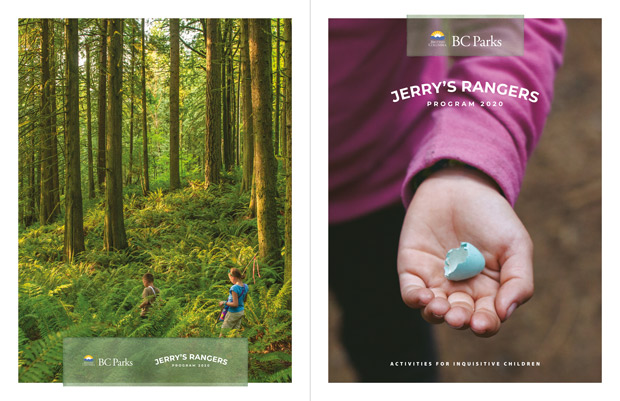 Based in the Yukon, Rivers to Ridges creates outdoor and land-based programs for young people. Their goal is to empower a diverse population to spend more time connecting meaningfully with the land, while developing a deeper sense of empathy, awareness and community.
Rivers to Ridges brought in Rocketday to provide visual design for their Jerry's Rangers Program Guide, which they created for BC Parks. The guide provides dozens of activities that parks operators, across BC, can use to engage youth with wild nature.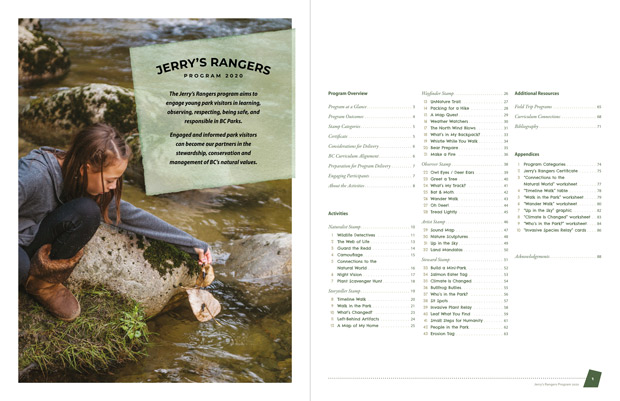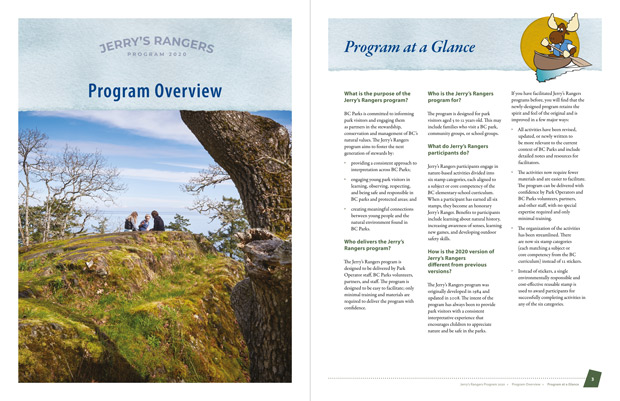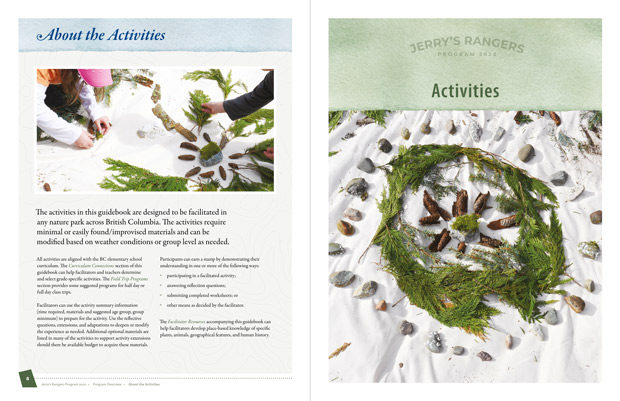 visual direction & graphic design Joe Hedges & Emrys Damon Miller
photography Ronnie Comeau (Stocksy) & Emrys Damon Miller
illustration Astrid Neilson-Miller
journal entry by Rocketday