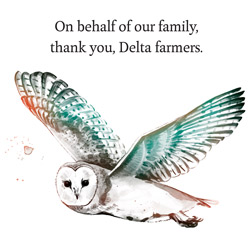 Birds Love Delta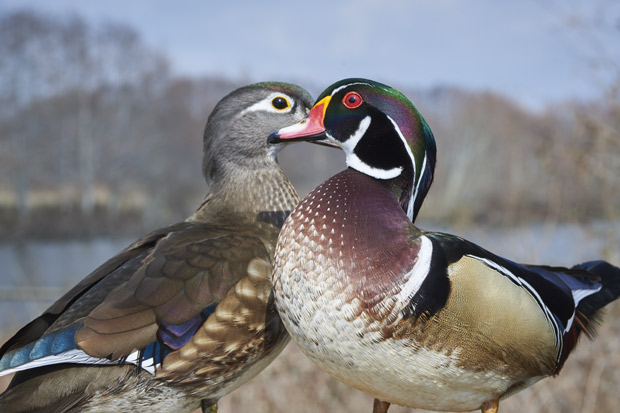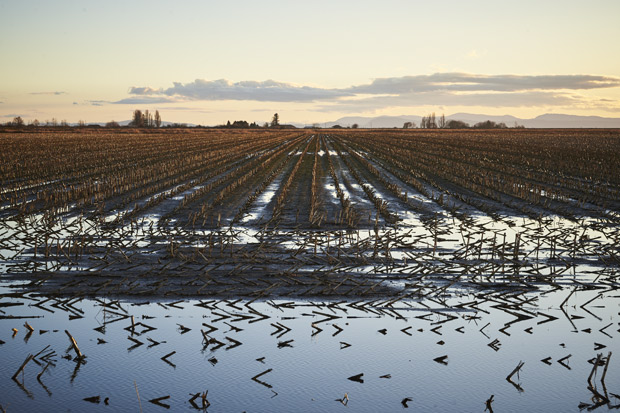 Birds love Delta. Snow geese migrate from an island in arctic Russia to the Delta region of Vancouver each year. Another migrating bird, the western sandpiper, feeds on biofilm in Delta's mud flats — in one of the few, very important stop-overs as they travel each year between South America and Alaska. A large colony of great blue herons make their year-round home in Delta, among many bald eagles who prey on their chicks. Each of the birds in Delta play different roles in our ecosystems, such as the local barn owls who keep the rodent population from getting out of hand. And each of these birds is in jeopardy, as Delta loses its natural landscape and traditional farming fields to greenhouses and urbanization.
Rocketday was hired to create a strategy to deepen citizen awareness of these birds. I collaborated with my friend, the writer Maleea Acker, who specializes in ecological conservation and community's connection to land, with a PhD in geo-poetics. And we were blessed to work again with two friends, the visual artists Aimée van Drimmelen and Danica Novgorodoff, who created original illustrations. Maleea and I spent time in the landscape, meeting with multiple groups in nature conservation (such as Birds Canada and Canadian Wildlife Service) and farming support (such as Delta Farmland & Wildlife Trust and Delta Farmers Initiative). We explored all the various pockets of Delta, getting a sense of the landscape.
In this process, I've grown a deep fondness for the landscape of Delta, having returned several times to bicycle along the farming roads, eat at the cafes and farm markets in Ladner, and birdwatch with my family.
The result of our work is a rotating campaign. Each season, a different bird is highlighted, with educational materials and a message of thanks to the citizens of Delta.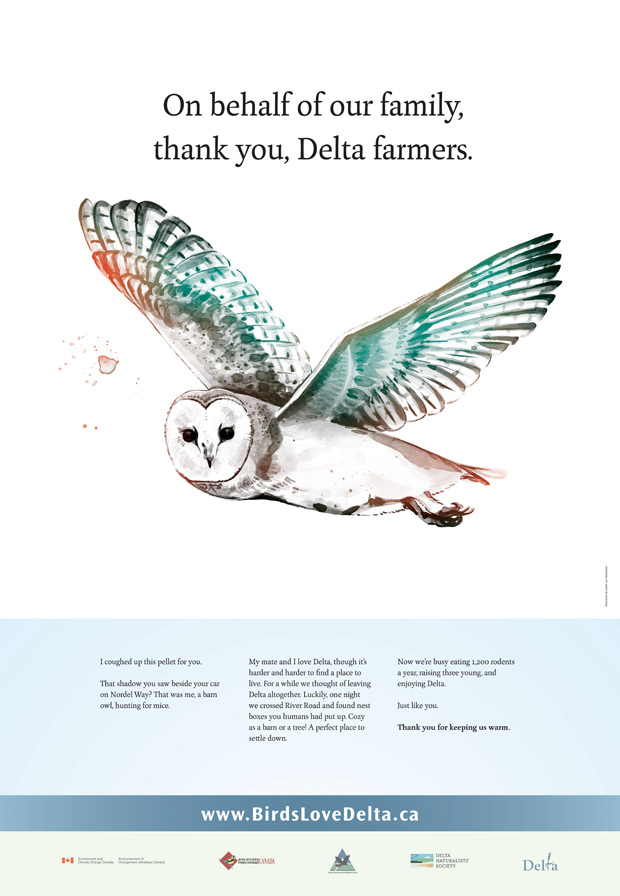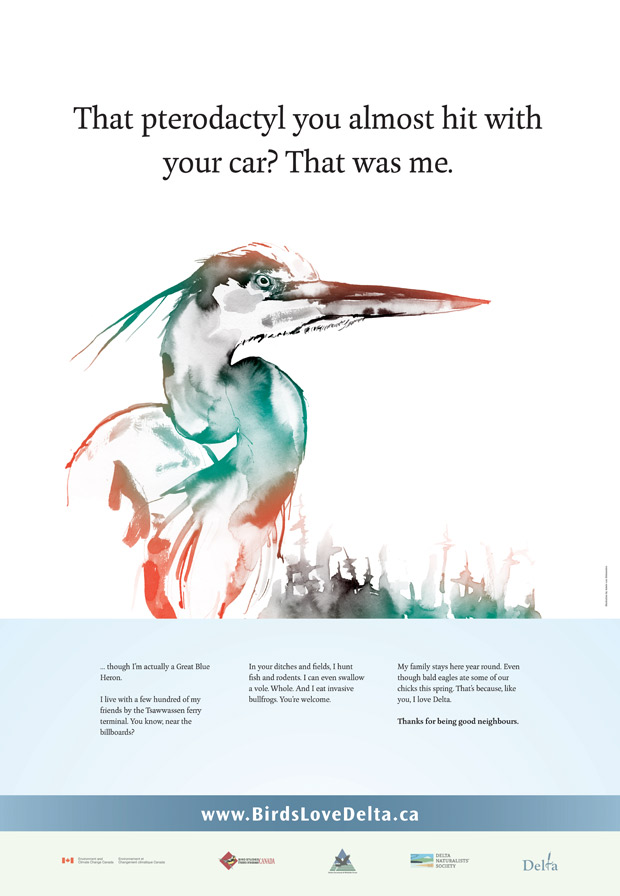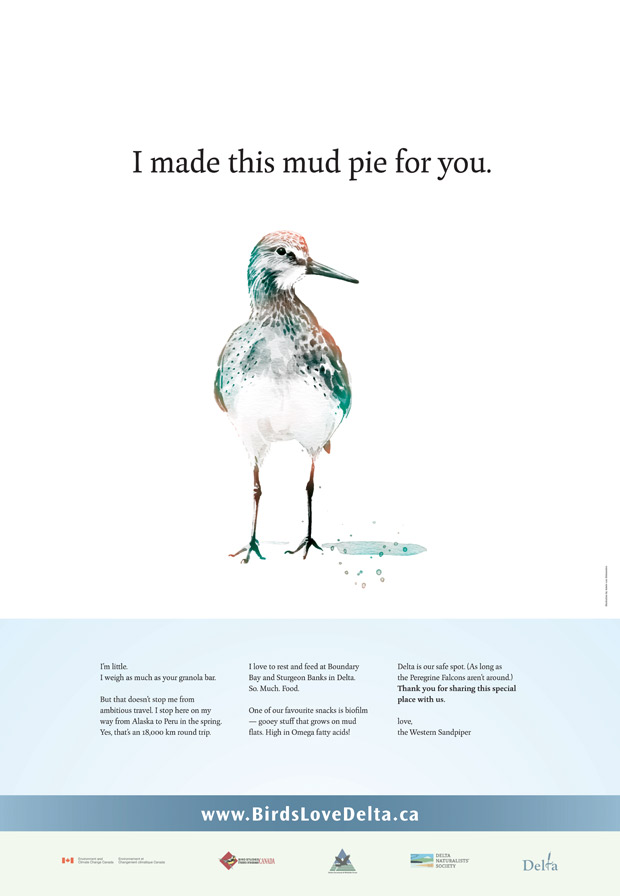 journal entry by Emrys Damon Miller
research, strategy & writing Maleea Acker
research, strategy & visual design Emrys Damon Miller
illustration Aimée van Drimmelen & Danica Novgorodoff